PARVADA
The name of Parvada evokes the universe of birds and the simplicity of their flying.
The elegance of this collection inspired by the abstraction of a dove perceptible in each piece.
Three differences pieces: big neckless (satin finish) one bird in copper and one bird in stainless steel with a white diamond diameter 0.5

Parvada was exhibited and sold at Design Week Mexico and Zona Maco.


Material: copper
Process: waterjet cutting satin finish
Hélène
Creating a seat that tells the story of a character. A compilation of shapes, textures and materials that represent the protagonist.

The character is Hélène de Sugères immortalized in the poem Sonnets pour Hélène written by the poet Pierre de Ronsard.

This project went through different steps of analysis and technical processes before becoming, being transformed into a final object.


Materials : walnut wood veneer, pine and fabric
Process: bentwood and wooden mould
BANCO
This little bench is cross lap assemble, the wood colour give a fusion of colours dispersed on the bench.
Material: wood (banak)
Process: CNC cutting
CÔNE-LUCE
Is a desk lamp with three possible angles of lighting and a useful thress meters of cable for easy displacement.


Material: pine wood and electrical system
Process: wood lathe
TOUCHLIGHT
Bedside lamp with dimmer, adjust the light to the desired intensity simply by touching the metal part.
In addition to the dimmer, the lamp offers three cylinders with different tones thanks to a coloured vinyl. Cylinders can be stacked to obtain different tones at the same time.


Material: wood (oak & walnut), base lamp aluminium, plexiglas and electrical system
Process: Scie-cloche with hexagonal shaft and wood drill
Wasteless
The aim of this project was to create a collection from a 50cm x 90cm sheet of metal, trying to waste as little material as possible. A small table and a book stand were the objects that came out of this metal sheet.

Material: 3mm metal board
Process: plasma cutting
KOHAN
The project for the Moshi Moshi restaurants of the MYT Group was a very interesting challenge since the client worked directly with the design team. The goal was to create an object that integrated all the elements that were on the table so that the dinner guests could have a good experience and the service made easier.

Material: Oak wook and engraving laser
Process: heat bent wood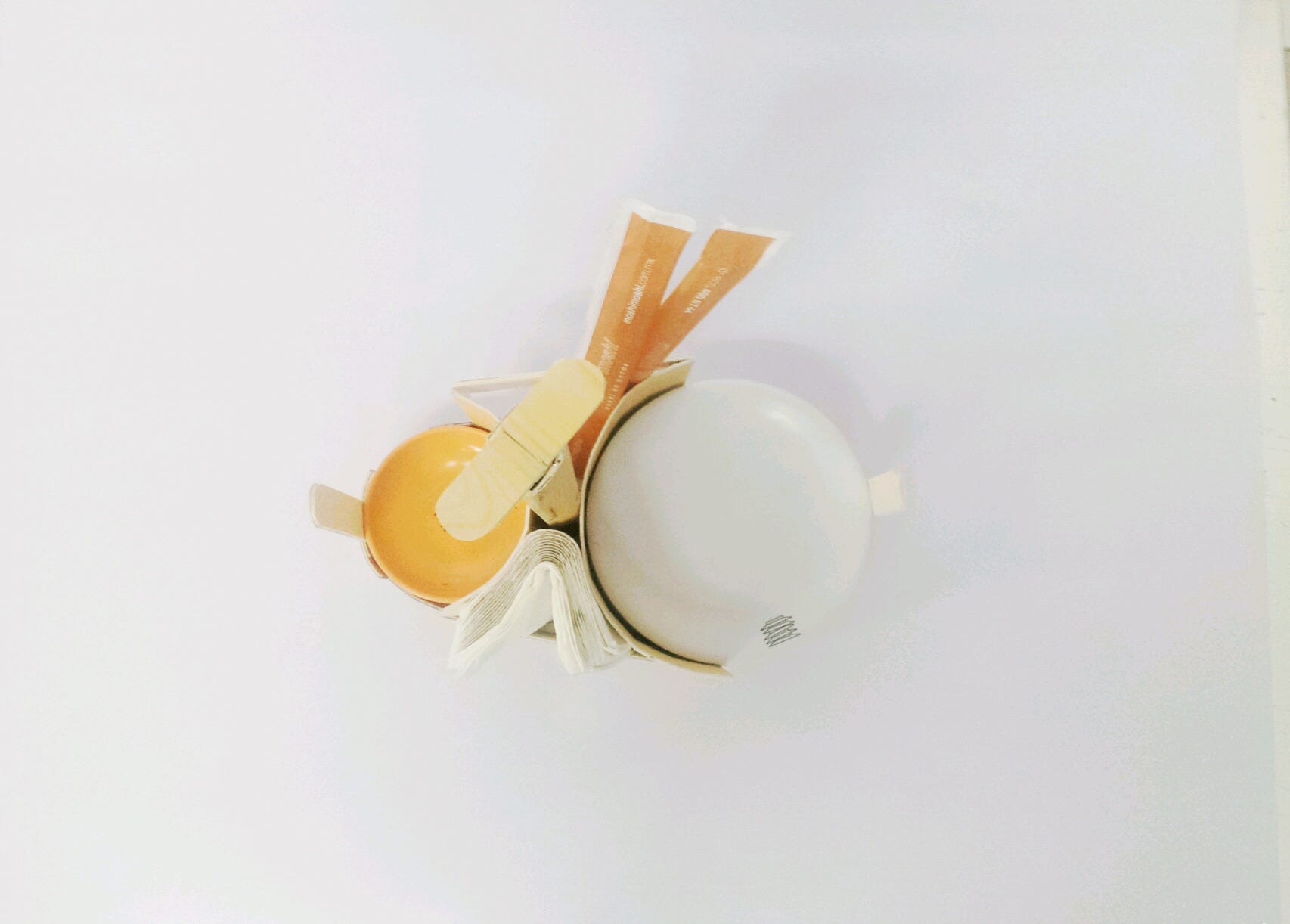 ETOILE
It is a vase made with ceramic paste.
The process to make a ceramic mold is meticulous since all the pieces created will come from that mold.


The ceramic paste making process is just as delicate because the mixtures of the various chemicals and the cement must be exact so that molded objects do not present any kind of defect.
The enameling process is divided in two parts. First, the preparation of the powder and finally the immersion of the piece in the enamel.


The ceramic pot was baked twice. The first firing solidifies the piece while the second fixes the enamel.

Material: ceramic paste and glaze
Process: mould making and two baking sessions